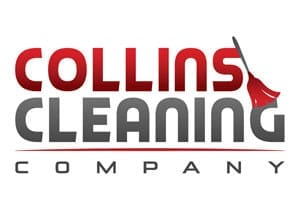 Collins Cleaning Company
Welcome to our website.  Collins Cleaning Company is the best choice for residential and commercial/small office cleaning in the Johns Creek. Georgia area.  Review our website then click the the "Get A Quote" button to get a quote for your cleaning needs.  
"Let Us Exceed Your Expectations"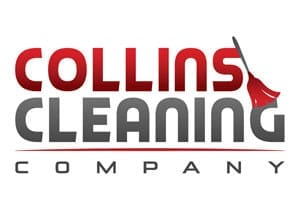 Licensed. Bonded. Insured.
If you are considering hiring a residential cleaning company, a maid service, or a commercial cleaning company, then you need to make sure that the company meets certain rigorous criteria.  The safety of your family, your employees, and your property can depend on it.  At Collins Cleaning Company, all of our employees must pass a very stringent criminal background test.  No one with a criminal record will ever represent our company.  We are licensed, bonded, and insured to give you peace of mind.  We are the trustworthy cleaning service.
"Let Us Exceed Your Expectations"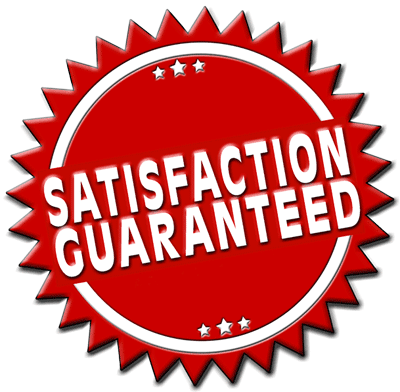 You will love how we clean your space, we guarantee it. If you are not happy with any area that we cleaned, or if we missed something, call us within 24 hours. We will return and re-clean the area at absolutely no charge.
"Let Us Exceed Your Expectations"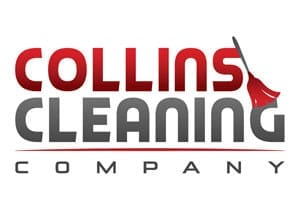 All Team Members Speak English
Regardless of national origin all of Collins Cleaning Company's associates speak English fluently.  We believe that you should be able to communicate effectively with the team assigned to clean your space.  It can be very frustrating to have a team to which you can't get across detailed instructions because of a language barrier.  That will never happen with us.  Our residential cleaning teams and commercial cleaning teams are comprised of ALL English speaking members.
*Note:  If you require communication in another language, we will try to accommodate you, but we can not promise it.

"What a wonderful job! We used Collins Cleaning Company as we moved in to our new home. The attention to detail was awesome and our re-sale looked brand new! From the ceiling fans to the baseboards, there was nothing that was missed. I would highly recommend Mandy to anyone looking for a move out/in cleaning or cleaning on a regular basis. We could not thank her enough for all of her hard work! The rate was competitive and I will definitely be using her again." – Sandra B.

"After letting go of my old cleaners and attempting to clean on my own, it put stress on my family and myself. I welcomed Mandy and the Collins Cleaning Company into my house only expecting it to look and feel as it had before I let my other cleaners go. Instead, as soon as the initial cleaning had been done, my house was cleaner that I had seen it in years! I'm so thankful to have found a company that brings professionalism, attention to detail, and hard work to the table. Mandy is a unique and personable individual that I will always recommend to clean any home or business."
 – Pauline S.
Our Core Cleaning Service Offerings
Residential Cleaning Services
If cleaning your home feels like a full time job, make it our job to do your house cleaning as often or as little as you need. With personalized house cleaning plans, attention to detail, excellent customer service and open communication, our cleaning professionals will work hard to exceed your expectations. Serving Johns Creek and the surrounding area, our full service house cleaning company is fully licensed, bonded and insured. All our team members are legal residents and speak English fluently. Our home cleaning service comes with a complete satisfaction guarantee. You will love the way we clean your home.
Commercial Cleaning Services
When customers walk through your door, the first impression may be the only impression. It is important for your business to be clean, neat and orderly. If you want to focus on your business while maintaining a clean and welcoming environment for your staff and customers; let our commercial and small office cleaning professionals handle the rest. Our fully licensed, bonded and insured cleaning company serves business owners in and around Johns Creek. Our family owned cleaning company is a trustworthy supplier for commercial clients for excellent cleaning services.
Small Office Cleaning Services
If you own a small business in Johns Creek, you may have thought a cleaning service would be out of range for your budget, not so with Collins Cleaning Company. You don't want to have to worry about office cleaning and you don't have to. We offer comprehensive small office cleaning performed by our skilled staff. Our team has the experience and tools necessary to provide an excellent office cleaning experience that will keep your business looking presentable and the work environment safe and sanitary. Outsource your small office cleaning duties to us. We customize your cleaning experience so you can focus on more important things; like running your business. Let us exceed your expectations.
Spring Cleaning Services
Sometimes your home or office doesn't need a professional cleaning service on a regular basis, but you just need to catch up with a deep cleaning from having taken off during a season or having had your home or office go for a while with little attention to cleaning. At Collins Cleaning Company, we call this "Spring Cleaning" and it is a cleaning service that we are really good at.  Let us get your home or office clean and like new with our spring cleaning service.  Whether you want to hire us for home cleaning or office cleaning afterward, at least you'll be starting off CLEAN.
Construction Site Cleaning Services
New construction/post construction clean up isn't something you want your day laborers or skilled laborers to have to do, it would be way too expensive, or the job wouldn't get done right.  The success of your walk-throughs and showings depend on the post-construction site to be clean.  Let us provide professional post-construction cleanup services for just one of your projects and you will use our new construction cleaning service for all of them.  Your success depends on perfection in cleaning and that's what our team of professional cleaners will do for you.  For all your post-construction cleaning needs, let us exceed your expectations.
Move In/Out Cleaning Services
Whether you are a tenant or a landlord, move-in and move-out cleanup can be a big hassle.  Move-out cleanup can cost you security and cleaning deposits if not done right.  And move-in cleanup can be costly in terms of staff and can delay getting your property ready for occupancy.  Let our professional team of cleaners provide move-out cleaning services so you can save money in the long run and get your deposits back.  Our move-in cleaning service can make sure your property is ready ASAP and next tenants are super pleased with the cleanliness of their new home.  In Johns Creek there is only one name in Move-in Move-out cleaning and that name is Collins Cleaning Company.
Stunningly Beautiful Rooms Start With CLEAN.
If you want to have beautiful, clean rooms like these in your home, you need to contact Collins Cleaning Company. We will exceed your expectations.
Let Us Make Your Space Beautiful.
Getting your home to look beautiful starts with making it spotless. But making your home or office spotless can be super hard work. You may not have the time or the energy, but we do. Let us do all the hard work of cleaning your residential or commercial space while you relax, then you enjoy the results.
Our Standards Are HIgh
You have met someone that you thought had high standards, but unless you are our customer already, you haven't a real idea about what high standards for residential and commercial cleaning mean.   Our standards are the highest.
We Never Stop Until Finished
Other residential cleaning companies or small office cleaning firms will leave without finishing because they are really working by the hour.  It's how their employees are paid. We never leave until the job is done, no matter how long it takes.
You Will LOVE How We Clean
There is only one goal that everyone working at our company has, that every single residential or commercial cleaning client loves the job we do.  We will not accept anything less than 100% HAPPY.  You'll love how your space looks.
About Collins Cleaning Company
Collins Cleaning Company is a Family-Owned Business!
Our owner, Mandy Collins, has been cleaning since 2013 and proudly opened Collins Cleaning Company with her husband, Mike Collins, and daughter, Kasey. Since then, we've been helping families and small businesses all across our hometown of Johns Creek and beyond, growing into the business that we are so proud of today!
A CLEAN Office Helps Your Team Be More Productive.
If you want to have a tidy, clean office space like these, you need to contact Collins Cleaning Company. We will exceed your expectations.
"Let Us Exceed Your Expectations"
Let Us Make Your Office And Team More Productive
Getting your office and team to be more productive starts with getting the office clean, tidy and spotless. But making your home or office spotless can be super hard work. You don't want your time spending their valuable time doing the cleaning. Let us do all the hard work of cleaning your small or large office or commercial space while you relax, then you enjoy the results.
We Are Trustworthy
Because we are a family run business, and we are licensed, bonded, and insured, you can trust us. Having us do the cleaning in your office is like having a family member who loves to clean do the work.
You'll Know By The Clean
The only way you'll ever know we were in your office space is by how clean and tidy everything is. Nothing out of place or moved where you can't find it, just sparkling clean everywhere you look.
Our Goal Is Your Happiness
There is only one goal that everyone working at our company has, that every single residential or commercial cleaning client loves the job we do.  We will not accept anything less that 100% HAPPY.  You'll love how your space looks.
Industry Average Cleaning Frequency
Other (one-time, periodic, etc.)
Builders, Realtors, and Landlords – CLEAN Shows Better
It only makes sense that to get the best price, your property needs to be fresh, clean, and tidy.  But that can take time. Let's do it for you.
Let Us Get Your Property Ready Faster
Getting your property ready for sale or lease can be a time and money consuming effort. You don't want to use your skilled labor because that is a waste of talent and money. Let us do all the hard work of cleaning your space while saving you time and money and producing a spotless property that will bring you more return on your investment.
We Save You Time
Trying to get your property cleaned up and ready for presentation to the public or occupancy by tenants can be a sure time suck. One call to us takes care of the hassle.
We Save You Money
We clean by the job, not by the hour.  We're much more efficient than day laborers and much less expensive than your skilled workers.  Let us do the job and save you a bundle.
Get A Higher Return
When your property is spotless it presents better and your people will be willing to pay more.  Let our expert team do the hard work while you reap the dividends. Our cleaning will increase the value of your property.
Additional Service Offerings
In addition to our core services outlined above, we have additional services that you can add on an occasional or even a regular basis.
Mattress Sanitization
We can steam clean your mattress, removing dozens of allergens.
Clean Oven
We can completely clean your oven so it has no burnt residue.
Clean Refrigerator
We can clean your refrigerator so its spotless, including gaskets.
Clean Windows
We can clean the windows on the inside to make them sparkle.
Dust Blinds
We can dust any type blinds, including individual slats.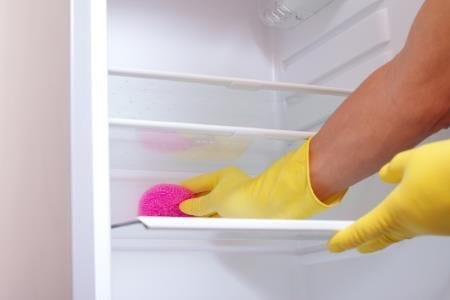 Look No Further. Get Started Today